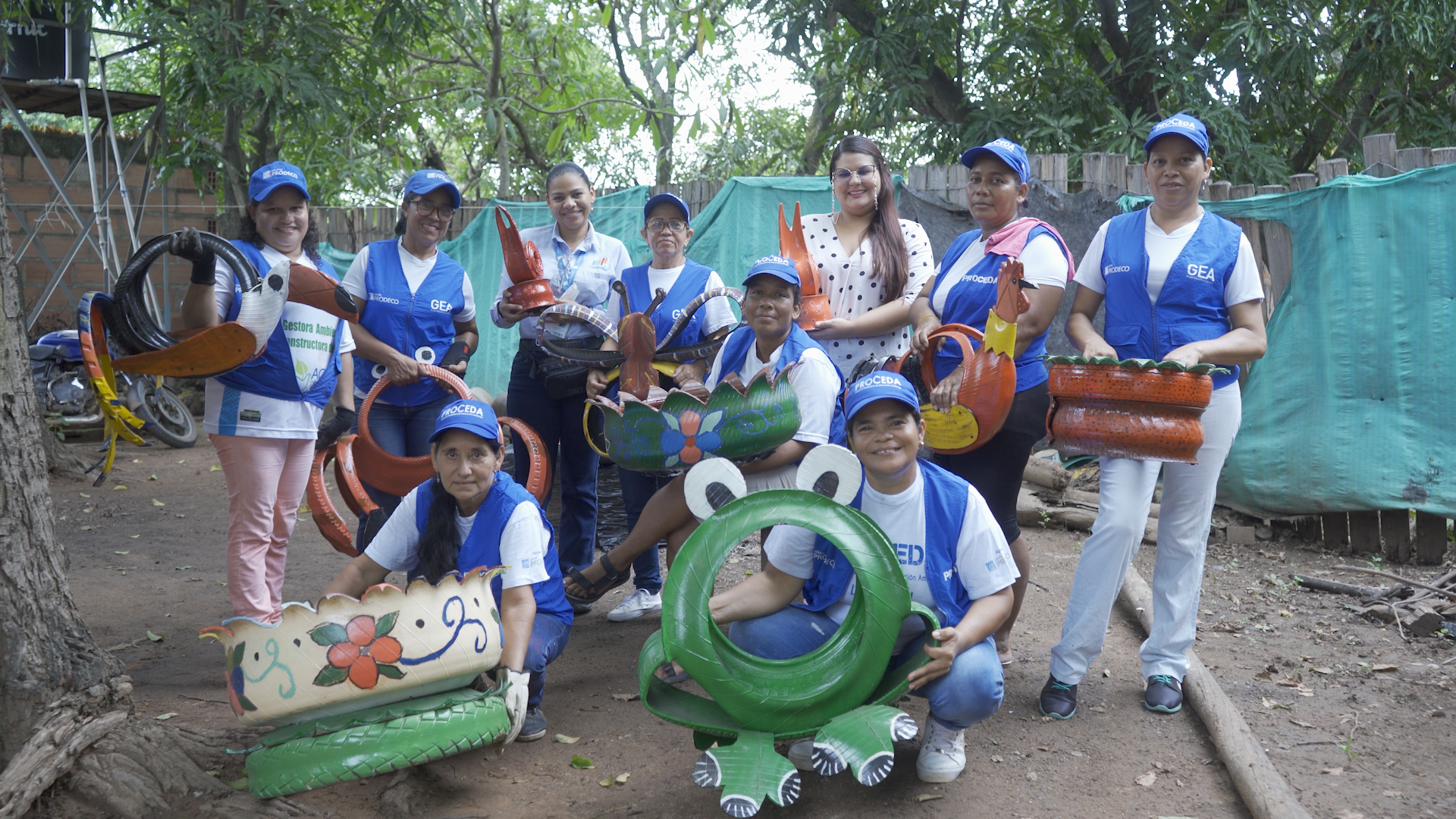 SUSTAINABILITY
Education
Contributing to the future
University scholarship Plan
Our objective is to facilitate access to quality higher education for young people residing in the communities of our area of influence in Cesar and Magdalena.
The Prodeco Scholarships finance 100% of the tuition during the entire degree program, and provide living allowance to students every semester.
With this program we make a significant contribution to the quality of life of young people, their families and the community in general, by impacting their life projects for a better future.
Arts and Trades

In partnership with the Valledupar Chamber of Commerce and SENA, we are implementing a comprehensive job training program aimed at strengthening sectors other than mining, especially those related to the rural sector.
The program is part of the strategy called SENA Emprende Rural (SER), which seeks the generation of capacities for rural productive inclusion, by means of two paths:
1. Rural Entrepreneurship: generation and strengthening of enterprises with a focus on self-consumption and rural businesses.
2. Employability in Rural Occupations: training for specialization in operational technical skills in rural sector activities.

Environmental Education Programs
Their objective is to promote the analysis and understanding of local and regional environmental problems and potentialities, to generate spaces for the participation of the communities and other actors present in the territory, in search of better practices for the promotion and care of the environment.

School Environmental Projects (

PRAE)
The PRAE are a teaching strategy implemented in educational institutions. Although it is part of the mandatory projects of the Ministry of Education, since 2007 this program has been facilitated and enriched conceptually and methodologically by the Prodeco Group, managing to keep them in 15 educational institutions in Cesar and Magdalena, and consolidate a team of 95 teachers who today have the skills to formulate and implement the PRAE.
Citizen Environmental Education Projects (PROCEDA)

PROCEDAs are initiatives developed by organized groups of citizens whose objective is to promote good environmental practices in their communities.
Since their inception in 2015, PROCEDAs have promoted various environmental conservation and protection measures and have succeeded in generating awareness in the community about individual responsibility for the effectiveness of such measures. However, the biggest challenge is to ensure the sustainability of the responsible behaviors and measures implemented.
In response to this need, the 'Green Business' project was created, consisting of different enterprises through which goods and services are offered to the community from recycled inputs or environmentally friendly activities.

You may also be interested in